I tested the Corsair Lifetime Warranty
Nico
4 min of reading
This page has been visited ... times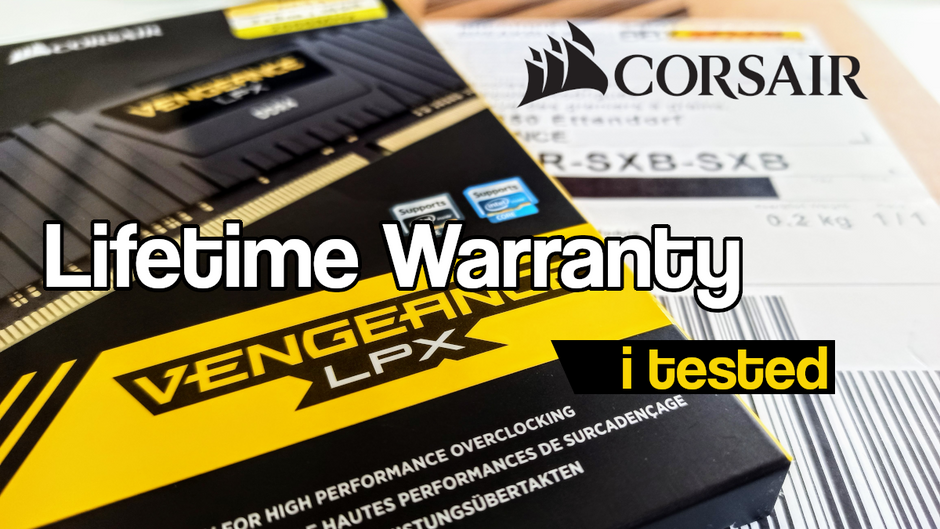 I wanted to share with you some feedback regarding the lifetime warranty offered by Corsair on the failure of a Corsair Vengeance LPX memory. The facts: In 2018 I purchased a set of two 2x8GB 2666MHZ ddr4 sticks on Aliexpress, they were installed on a DIY NAS assembled by me. A short time ago I encountered instabilities on the NAS, after a quick test with memtest86+ I realized that one of the two strips had failed. And then I said to myself, but of course Corasir guarantees the Vengance LPX bars for life…
These bars did the job for 5 years. Manufacturers often find a subterfuge to not support equipment under warranty, is this the case at Corsair?
Corsair Features Vengeance LPX
A quick overview of the Corsair bars Vengeance LPX, you can also buy them directly on their site.
DESIGNED FOR HIGH-PERFORMANCE OVERCLOCKING
VENGEANCE LPX memory was specifically designed for high-performance overclocking. The heatsink is made of aluminum for rapid heat dissipation, and the custom-made PCB manages heat and provides superior overclocking headroom. Each integrated circuit is individually selected to ensure the potential for peak activity.
Preparation before requesting support
In order to prepare the warranty claim from Corsair, you will first need to prepare:
The purchase invoice
The memory reference (in my case CMK16GM…)
A copy of the memtest86+ test
If you purchased a set of 2 or 4 bars you will have to return the entire set.
memtest86+ test
Memtest86+ is a utility that launches on a USB key when the PC starts, thanks to it you can test the memory sticks and thus see which one is faulty plus the problems encountered, a 2-pass test will be enough, at the end a link to the test will be provided to you and you will be able to download the result which you will submit to Corsair.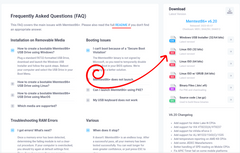 Windows installation: Plug in a standard FAT32 formatted USB drive, download and launch the Windows USB installer and follow the quick steps. Restart your computer and select the USB drive from your boot menu.
Linux installation: The ISO image must be written directly ("dumped") to the raw device, either using the dd command or using a utility offering the same functionality like balenaEtcher.
Mac Installation: We recommend balenaEtcher to burn the image to a USB flash drive under MacOS. PS: Using the Restore function in Apple Disk Utility does not work.
Request support
At Corsair to make a request under warranty for support click on this corsair warranty request link and select Warranty replacement, then all you have to do is fill out the form. Within 48 hours you will have a response.
Conclusion
Communication with the Corsair Warranty service was done without any problems. After sending all the information concerning my problem and the confirmation of support, a week passed. And 10 days later I received a new batch of bars in their original packaging and delivered by DHL. This is support carried out without a hitch, THANK YOU CORSAIR 👏