Ledvance Smartplug+ Zigbee outdoor socket test
Nico
3 min of reading
This page has been visited ... times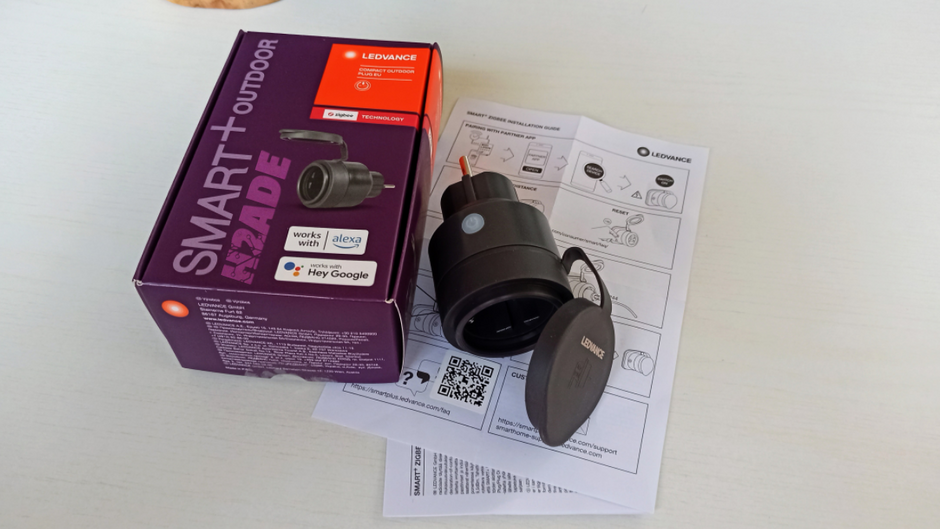 Today, I'm going to test and detail a rare Zigbee 3.0 compatible product on the market, that of connected sockets compatible outdoors. In France at the time of writing these few lines, it is to my knowledge the only product available for salein France. If you are a Belgian national, you can get the lidl plug for outdoor with consumption measurement and at the price of 22€. What a lucky bunch!
For or Against this take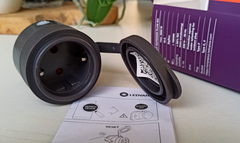 Product Advantage
Integrates conventional electrical equipment into compatible smart home systems.
Allows the switching of conventional light sources and other electrical devices.
Simple connection of electrical devices via a standard socket.
Suitable for outdoor use with IP44, protection against splashing water.
Manufacturing quality.
Physical switch with green light.
Zigbee2mqtt compatible
Recognized as router in the mesh
Inconvenience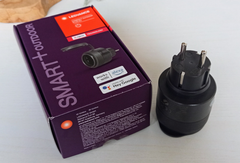 Features
| | |
| --- | --- |
| Nominal voltage | 230V |
| Admissible power | up to 3680w / 16A |
| Network frequency | 50Hz |
| Protocol | ZigBee 3.0 |
| Startup time | < 0.5s |
| Product Weight | 120.00g |
| Diameter | 57.0mm |
| Width | 57.0mm |
| Height | 98.0mm |
| Number of switching cycles | 100000 |
| Product color | Anthracite |
| Body Material | Plastic |
| Ambient temperature range | -10°C to +35°C |
| Type of protection | IP44 |
Sizes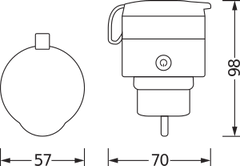 In order to make you better aware of it, a small screenshot of the "handling", what puns 😜.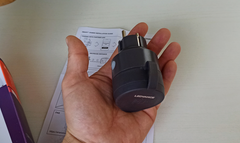 Technical notices
You need the manual or the product sheet, don't hesitate to download it's in French.
As often, the integration in Z2M is done without worries and that's good :).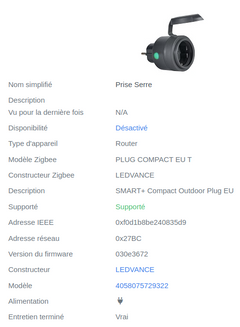 Conclusion
The socket is of good quality, the integration into zigbee2mqtt (therefore Homeassistant and Jeedom compatible) is done without problem, the translucent button is well done, however I put 3 stars because the socket does not meet EU France standards so not usable without an additional plug and that's a shame, personally I still haven't understood why French sockets don't have the same standard.