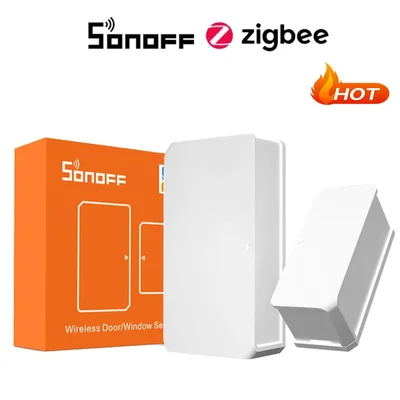 Shop info
Positive Feedback:94.2%
Followers:4394
sonoff snzb-04 zigbee aperture controller
Update:30thNovember 2023
Rating:
Quantity in Stock: 80
The SONOFF SNZB-04 Wireless Door/Window Sensor is essential for knowing who is entering and leaving your home, so it is most often used as part of a smart security system. As a home assistant, it is also zigbee2mqtt compatible and integrates the latest version of the zigbee 3.0 protocol.
SONOFF SNZB-04 is a two-in-one ZigBee wireless door/window sensor that can be placed on your door or window to tell you with an alert notification whether your door or window is open or closed, adding a layer additional security to your home. The sensor offers you the possibility to create a scene link between ZigBee and Wi-Fi devices thanks to homeassistant.
Features :
Battery: 3V (CR2450).
Wireless connection: Zigbee 3.0.
Dimension :
Magnet: 32 x 15.6 x 13mm
Sensor: 47 x 27 x 13.5mm
Package included:
1 SONOFF SNZB-04 ZigBee wireless door