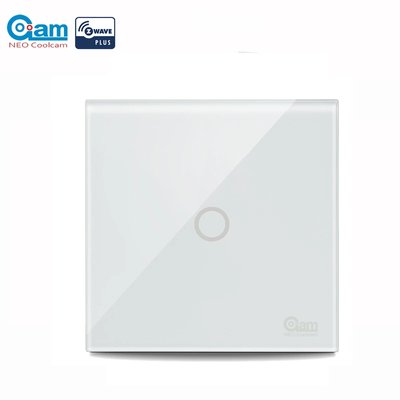 Shop info
Positive Feedback:93.1%
Followers:310
z-wave neo coolcam touch switch
Update: 3rdFebruary 2023
Rating:
Quantity in Stock: 999
Smart design: The light switch is a SMART device that can be remotely controlled by Z-Wave network
Safe and efficient network: In z-wave network communications, the light switch can be connected to any z-wave gateway in different countries or regions. The radio frequency is different in communications with the Z-Wave Gateway.
COMPATIBLE with multiple systems: The light switch is compatible with most hubs in the market, Fibaro, Smart things, Vera, Zipato, Iris, Wink, etc., it cannot work alone. The light switch can both send and receive signals, real-time device status is provided.
Easy to Use: Each light switch has a unique ID code. When we add or remove the switch from the alarm host, just put the light switch in the z-wave network range of the gateway. Low brightness LED night display, easy to light up.
Features:
Control lights on/off.
1mm tempered glass panel.
Sensitive to touch.
Overload-cut protection.
Intelligent recognition - automatic pairing.
After cut keeps the same state when turned on.
Power saving - see if you forget to turn off the app lights.
Synchronization and status provided in real time.
Low display brightness, easy to light up at night.
Product size (D x W x H): 86mm x 86mm x 34.2mm.