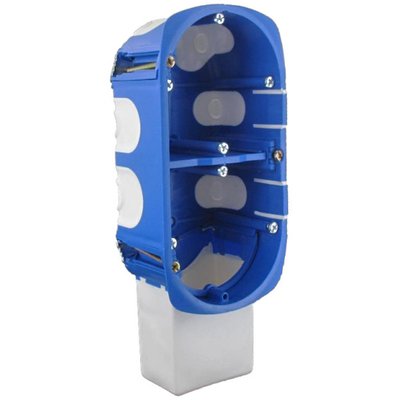 BLM - RECESSING BOX DUAL FOR MICROMODULE
Update:30thNovember 2023
Rating:
Price: 5.99 EUR
Quantity in Stock: Plus de 20 Produits disponibles
With this BLM recessed dual box, you can easily place micromodules behind an existing switch to make your installation invisible. The pocket is a real asset since it will save you the trouble of installing your micromodule. This product has flexible cable/tube entries providing excellent airtightness, thus increasing the building's passive energy efficiency.

Two types of installation are possible: vertical or horizontal.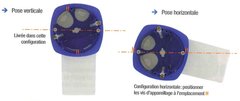 It is also recommended for recessed installation of thermostat probes.
FUNCTIONS:
2-gang flush-mounting box
Anti-rotation system
For installation without air exchange
Suitable for installing Aeon Labs, Fibaro, Qubino, Everspring, NodOn, Chacon, Zipato, Widom, …
TECHNICAL CHARACTERISTICS:
Number of posts: 1 post
Fixing method: With supplied screw
Installation method: horizontal or vertical
Extra large support flange: 73 x 83 mm
Depth: 45mm
Working volume: 270 cm3 (case volume: 165 cm3 and pocket volume: 105 cm3)
Pocket: flexible
Marking for alignment of the box in vertical or horizontal position
Dedicated RT2012
Patent pending