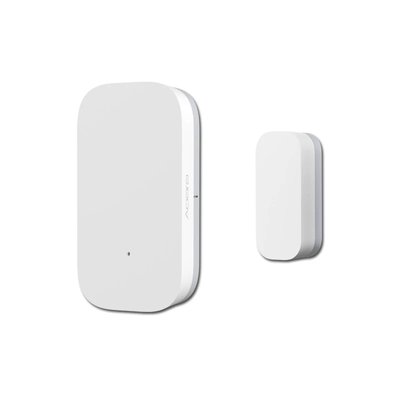 Shop info
Positive Feedback:97.0%
Followers:17880
Aqara door sensor by xiaomi zigbee 3.0
Update:24thSeptember 2023
Rating:
Quantity in Stock: 50
Xiaomi released quality door sensors some time ago.
Aqara Windows Smart Door Sensor can detect the opening and closing of door and windows and send Notification to your phone through APP. With the ability to match other Aqara smart devices such as Gateway remote, smart bulb, air purifier, etc. This sensor is able to help you create a smart home. The window door sensor consists of a sensor subject and a magnet. It detects the opening and closing of the door and windows by detecting the proximity and separation of the subject from the sensor and the magnet.
Main Features:
Original Aqara smart door and window sensor for daily security
ZigBee wireless connection
Trigger and alarm: it lights up and sounds when someone opens the door, the light turns on automatically when someone pushes the door
Away from home mode: if someone broke in, the bell will ring and the IP camera (not included) will take the video
Smart sensors: open the window to let fresh air into the room
Small size, easy to install
Max. Sensing distance: 22mm
Operating temperature: -10-50°C
Working humidity: 0-95pct RH
Built-in 1pc CR1632 cell battery
Please download "Mijia" APP from store or Google