Open source NAS for Raspberry pi CM4 the future!
Nico
3 min of reading
This page has been visited ... times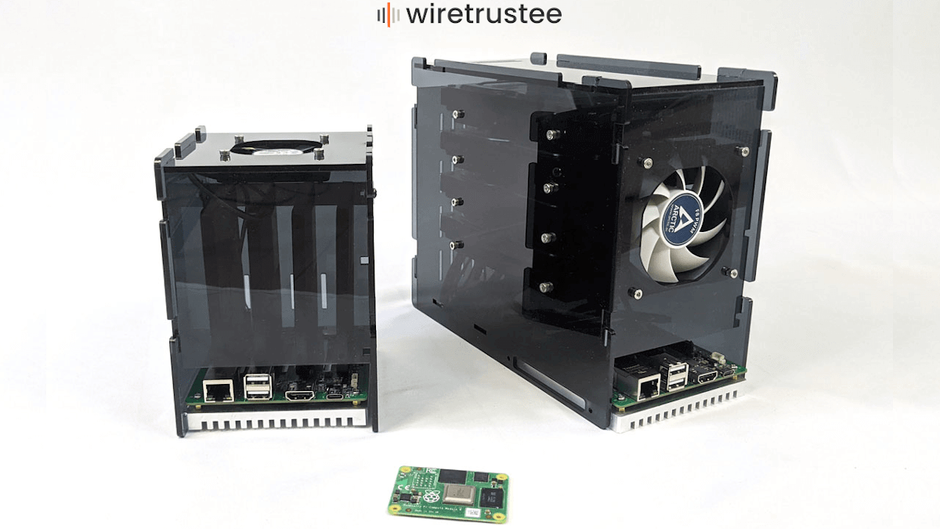 After the end announced by kobol , Wiretrustee announces the imminent arrival of a SATA card compatible with the Raspberrypi compute module 4 (CM4)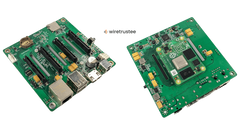 It is reminiscent of the Helios 4 opensource NAS project created in 2017 that the wiretrustee company is riding the wave of opensource NAS. With a slightly different vision by creating a SATA card housing the raspberry pi 4 (CM4) module. Thus the compatibility of the Raspberry with the options of the CM4 component such as wifi, memory and onboard ssd make it a valuable and above all reliable ally. For the moment the project is at the crowdfounding stage but I am confident when this map will be released.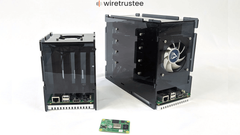 Nas wiretrustee raspberry pi cm4 in 2.5 "and 3.5"
Compared to kobol, the wiretrustee card has only one ethernet network card and you cannot connect backup batteries in order to avoid breakdowns after power cuts of current, in short to use it as an inverter, it may come during a next service. The rest is pretty well thought out.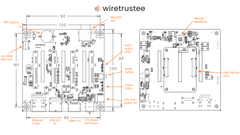 Features and specifications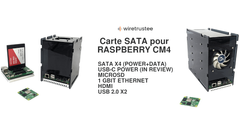 4 x SATA 3.0 ports
overall dimensions 100 x 100 mm PCB
Support for 2.5 "and 3.5" dd.
1gbit Ethernet
2 x USB 2.0 (1 x data transfer, 1 x firmware flash)
micro sd card
fan outlet
12 VDC input current (5.5 x 2.1 mm cylindrical socket or four-pin socket)
HDMI
RTC with backup battery
Supports all versions of the raspberry pi CM4.
UART
Wiretrustee SATA supports all variants of Compute Module 4. Thanks to a microSD card slot (for CM4 light), and a firmware flash mode via the top USB 2.0 port (for CM4 with eMMC).
Wiretrustee SATA has four SATA ports, one gigabit Ethernet port and a format of (100 x 100 mm). Allowing to build a small home NAS. It supports 2.5 "and 3.5" drives, both SDD and HDD. While 2.5 "drives can be plugged in directly, 3.5" drives require additional extension cords.
In addition to a fully assembled and tested board. We plan to offer DIY kits to build your own complete NAS.

Wiretrustee
Open source raspberry pi CM4 NAS
The Wiretrustee SATA card has been verified to work with Raspberry Pi operating system with SATA drivers enabled in a cross-compiled kernel. When the time comes, all necessary installation instructions and scripts (including RAID configuration), along with board schematics and PCB layout, will be posted on our website.
Presentation video
Price of the SATA wiretrustee card: Unknown?
To know the progress of the project and invest from the release in pre-order register by clicking directly on the link Wiretrustee Crowdsupply . In the meantime, I will personally follow the progress of the project because in home automation the NAS is for me an integral part of an installation.